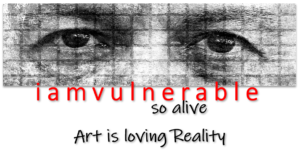 Curated by SERGIO MARIO ILLUMINATO
Transdisciplinary performative practice di painting~sculpture a site~coexistence character in cinema~dance~music~photograph
Former Pontifical Prison of Velletri, September 30, 2023 – January 30, 2024
Created by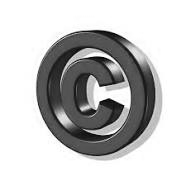 HI Human Intelligences:
Sergio Mario Illuminato (Painting-Sculpture), Rosa Maria Zito (Photography, Set Design), Roberto Biagiotti (Cinema), Patrizia Cavola, Ivan Truol e Camilla Perugini, Nicholas Baffoni (Dance), Andrea Moscianese (Music) e Davide Palmiotto (Sound)
Executive production by Movimento Vulnerarte APS carried out within the framework of the Academy of Fine Arts in Rome, with the Patronage of the Lazio Region, of the Metropolitan City of Rome Capital and of the Municipality of Velletri, in collaboration with the Compagnia Atacama and the International Festival of Contemporary Dance 'Landscapes of the Body'
With the active collaboration in the organization of: Paolo Candidi, Mariagrazia Abete, Rossella Menichelli, Marina Mingazzini, Riccardo Du Marteau, and Antonella Mosca.
____________________
The transdisciplinary performative practice 'iamvulnerable' is the latest testament to the historical heritage of the former Pontifical Prison of Velletri, which remained intact for two centuries before undergoing an irreversible transformation.
(THE HISTORY OF THE BUILDING…)
"I AM VULNERABLE is the right opportunity to reflect, outside conventional spaces and habits, on the essence of human nature, its vulnerability, the value of sharing, and the role of communities. The original visual narrative and artistic expression curated by Sergio Mario Illuminato offer a special and moving insight into the transformative power of art in unique historical, cultural, and social contexts. The Metropolitan City of Rome Capital has recognized the value of this project and has granted it its patronage." Pierluigi Sanna Deputy Mayor Metropolitan City of Rome Capital
"We witness this rebirth thanks to art. It is culture and art themselves that make us understand, that open our eyes to what has been and what can become. Thanks to Sergio Mario Illuminato, the history of this building comes to life." Chiara Ercoli Deputy Mayor, Culture Commissioner, Municipality of Velletri

Why enter? What do I expect to see? See. I survey what's in the world. What remains. What is discarded. What is no longer at the heart. What had to be sacrificed. What someone thought might interest someone else. But it's junk. If it's here, it's already been sifted through. But there might be something of value here. Not of value, not exactly. But something I might want. Want to save. Something that speaks to me. To my desires.
(THE WORDS OF THE CURATOR…)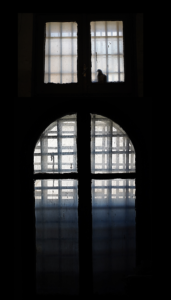 COMMUNICATING ARTISTIC ENTITIES
Section 1 Former Pontifical Prison of Velletri
CELL 1: Prohibition of Fission (2021) 70x120x05
CELL 2: Collision (2019) 50x70x05
CELL 3: Exhausted Silence from Baking (2022) 80x100x05
Enantiodromia-Metamorphosis-Bad Infinity (2020) 70x300x05
CELL 4: The Four Seasons of the Present (2022) 70x100x05
CELL 5: RedRome (2020) 40x120x05
CELL 5b: Enter Outside Exit Inside (2022) 70x100x05
CELL 6: Phloem (2022) 80x100x05
CELL 7: Moderna (2021) 70x120x05 –Noumenon (2021) 61x100x05
CHAPEL – CINEMA: Synéchein (2020) 120x70x05

____________________
The past leaves deep scars, messages of suffering and hope imprisoned, like an unheard prayer. These marks among people, among things, should not be ignored. Art reveals to the world the hidden energy in places of vulnerability.
(THE WORDS INSCRIBED BY THE PRISONERS ON THE PRISON WALLS…)

____________________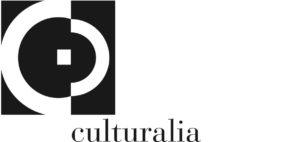 ART AND CULTURE PRESS AND COMMUNICATION OFFICE / CULTURALIA OF NORMA WALTMANN
© Copyright 2020 Sergio Mario Illuminato – Copying and reproduction of the contents and images of the entire website in any form are prohibited. Unauthorized redistribution and publication of the contents and images are expressly forbidden by the author. Sergio Mario Illuminato is the sole holder of the copyright and economic exploitation rights of the cinematographic work 'Vulnerare, dunque vivere. Arte è amare la realtà' pursuant to Article 45 of Law No. 633/41 ("L.d.A.").