'The only thing I wish I could teach is a way of looking, that is, of being in the midst of the world.' Italo Calvino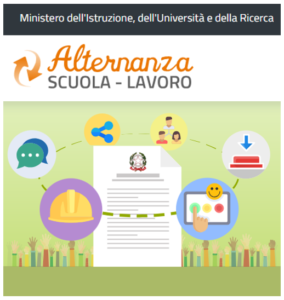 The School-Work Alternation is an innovative educational approach that, through practical experience, helps to reinforce the knowledge acquired in school, test students' aptitudes in the field, enrich their education, and guide their academic and future career paths through projects aligned with their study plans. Mandatory for all students in the last three years of high school, including lyceums, the School-Work Alternation represents one of the most significant innovations of Law 107 of 2015 (The Good School) in line with the concept of an open school. It signifies a cultural shift towards constructing an Italian path within the dual education system, drawing from successful European practices while adapting to the unique characteristics of the Italian industrial fabric and socio-cultural context.
PCTO Title: "Entering Outside to Discover Inside: A Journey towards Better Self-Knowledge, World Understanding, and Thinking in the World" Category: Arts and Humanities
Mode: In-Person
Path Details: The path consists of 5 teaching units, totaling 15 hours. Activities: include classroom lessons, planned educational visits, on-site meetings with experts, and workshops. The educational activity engages high school students, together with artists and professionals from the art world, through training workshops and creative improvisation. It aims to identify the expressive potential of each participant by exploring their relationship with "the other." This interdisciplinary dynamic allows participants to challenge themselves through exercises, simulations, work in progress, and collective experiences to enhance each individual's expressive creativity. It revolves around thematic exercises related to the concept of "vulnerability." During the educational journey, participants can experiment on various levels, including visual and auditory elements, discovering new stimuli and communicative meanings to give voice and substance to our contemporary society.
Teaching Methodology: The methodology naturally incorporates problem-solving, learning by doing, cooperative learning, and role-playing, making it a valuable tool for acquiring skills applicable in the university and job market.